These FAQs apply only to our ITGhost customers. If you would like us to manage your IT and become an ITGhost customer, please click here.
What information do you need from me to get a ticket started?
Have your computer name and its physical location ready. If it is not your computer and you will not be the primary contact for the ticket, please let us know that person's information.
How can I find my computer information?
Look to the bottom right corner of your desktop screen and in the task bar area you will see a little green ghost icon (see below). From there click "System Information". You now have all the information you need to submit a ticket about your workstation. Use this even if you're having printer problems or other issues with devices connected to your workstation.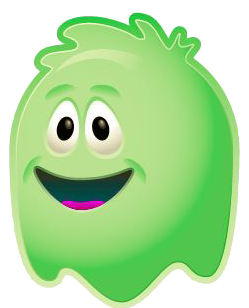 What will the response time be?
                Refer to Appendix C of your ITGhost Contract for our standard ITGhost response times that come with our ITGhost contracted services. These are initial response times and the actual time it takes to resolve your ticket may vary depending on the nature of your issue, but we will always consider your issue a priority and we will use our best efforts to resolve your issue as quickly as possible.
A quick and easy way to start a ticket for an issue with your workstation is to use the ITGhost icon in your task bar.
See the screenshots below on what that process looks like.
You can send an email to service@burtoncomputer.com to report noncritical issues.
If you are reporting for a device or workstation, you are currently not on, you can use our service email. For example, if your workstation will not boot up, so you are using a spare and if your critical job functionality has not been impaired and you can use email use our service email address. Noncritical issues may include things like your printer is leaving smudges or lines on the paper, your computer is running slow, or other routine computer maintenance. Issues that do not stop you from performing your essential tasks are noncritical.
Service/Support Line: 601-426-8114
For service outages across multiple devices or the loss of critical business function or any issue that is causing you or your company to be unable to perform your essential duties or simply doesn't fit the contact methods above use our service line. Most of our clients will not need to be reminded of our support number, it is the most common way our clients contact us.
Feel free to use the contact method that fits your situation and suits you the best. You are not limited to just one form of contact method. We wish to make your interactions with us easy and painless.
Your company may have internal rules on reporting trouble and the preceding information should not be construed as superseding those rules. Refer to your company's policies for how to report an incident, outage, or other trouble before starting a ticket with us.
How to find your ITGhost tray icon.